Why work at ATS Teconomy?
Packaging, scripting and virtualization make up a distinct profession, a niche, a specialism. Our specialism!  ATS Teconomy is the leading specialist for the virtualization, scripting and packaging of applications and systems. And in contrast to other ICT companies that 'do it on the side', application packaging and scripting really are our core business. With us, you really can speak with our colleagues about your profession. We understand you because we speak your language!
Expertise
At ATS Teconomy, you can exchange your expertise with colleagues and learn from one another on a daily basis. For example, if you're faced with a problem – we prefer to call it a 'challenge' – then there are opportunities to work with your colleagues in order to arrive at the most suitable solution for the client. We also have a particularly extensive intranet that is jam-packed with useful information and the latest developments in the area of packaging and virtualization. The learning curve within ATS Teconomy is also especially high. Just like the standard of our specialists.
Structure
ATS Teconomy has a flat hierarchy. We are all each other's colleagues and all professionals. Naturally, ATS Teconomy is also young and dynamic. Buzzwords maybe, but true nonetheless. Young, because ATS Teconomy is a young, modern company with a flat management style. Dynamic, because you work for different companies and organizations in a wide range of sectors. Working at ATS Teconomy is therefore extremely varied and no two days are alike.
Club of friends
Most important of all, however, is that you feel at home with us. It might sound a bit crazy, but it feels like a big club of friends. Relaxed business outings are organized several times a year.  Working, learning and having fun. And ideal combination that works!
"This is what it's like working at ATS Teconomy! Flat hierarchy, happy colleagues and plenty of space to develop yourself."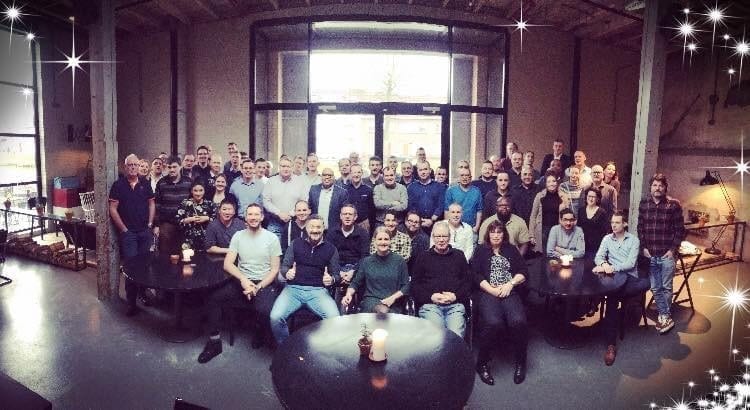 "I like working with ATS Teconomy, everything is well organized for me as an employee and there is a lot of attention for in-house training."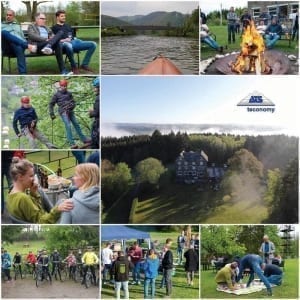 "When you want to work in a company which appreciates your opinion and gives you enough space for your personal growth, ATS Teconomy is that company !"