ATS Teconomy Academy
We work in a dynamic environment. We also do everything possible to keep the specialist knowledge and skills of our employees up to date. At the ATS Teconomy Academy, we offer a wide range of training courses and workshops.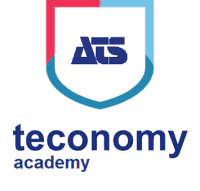 Advantages of our academy
If you opt for a customized training course, you can rest assured that it will focus on the questions, requirements and needs of your own organization.

The training will be aimed at your company's specific industry and the specific activities of your employees.

You determine the timing and duration of the training yourself. If the training is held on your premises, then you also save on travel time and costs.

At the end of the training, your employees will be able to put what they learned to use in their day-to-day work.

Customized training is therefore always an effective and efficient way of training.
Training courses in 2019/2020:
ATSTEC Microsoft App-V (basic & advanced)

ATSTEC VMWare ThinApp (basic & advanced)

ATSTEC MSI (basic & advanced)

ATSTEC MSIX (basic & advanced)

ATSTEC AppLayering (Citrix & VMWare)

ATSTEC packaging with PACE Suite
ATSTEC packaging Office365

ATSTEC PowerShell Essentials & VBScript

ATSTEC Microsoft Intune on Azure

ATSTEC deployment with SCCM (3 courses)