Security for complex systems is becoming an increasingly important factor, whether this relates to Identity Management, Authorization Concepts, GDPR or Audit control.  Everything must be in control and comply with current legislation and regulations. ATS believes that an integrated holistic approach is the answer to make a system landscape end to end secure and to maximize (cyber) security throughout the organization.
In our holistic vision we look at all aspects of security in a complex landscape. Taking into account the risk of both external threats and (internal) fraud ATS continuously improves your security. Our approach to look at security from a human perspective, allows a balance between proper security and workability. Utilizing years of experience, we ensure continuity and workability without compromising on a high standard of security.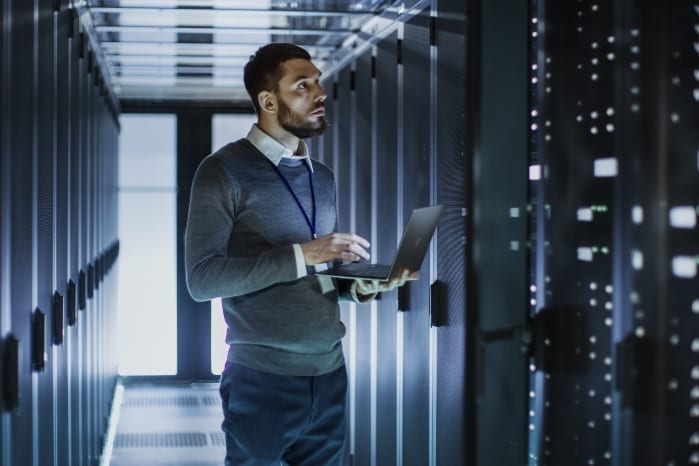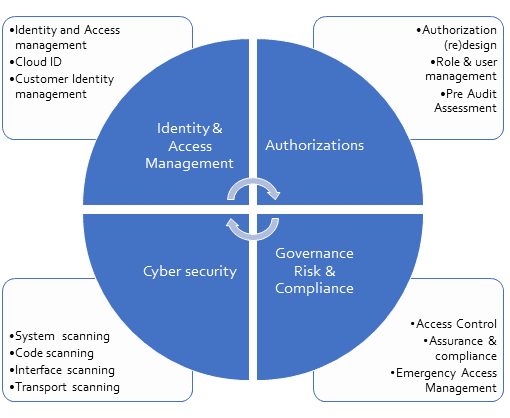 Identity & Access Management
Reduce your costs by centralizing user management in your systems
Replace end of lifecycle SAP CUA with Identity Management
Simplify role responsibility and privileges for your users
Lower your risk through compliance checks
Implement workflow permissions based on various dependencies
Authorizations
Authorization concepts must match your business processes: are they up-to-date and not contaminated by hundreds of adjustments?
Get in control of authorizations
The processes surrounding user or authorization management are often cumbersome and time-consuming. With our unique user centric approach we not only save a lot of time and money in implementation and operations/maintenance, we also improve the user experience
System Authorize audit-proof with our pre-audit assessment service. Less time lost during the audit, fewer comments from the auditor
Cyber security
Protection of external and internal threats through state of the art cyber security solutions
Interface scanning provides insight into all data flows in your system landscape
With advanced code scanning we check all the customization in your ERP system for malicious code and immediately indicate what needs to be done to solve found problems
Transport scanning is used to check the (table and system) updates and custom adjustments between systems for malicious code or data
Governance Risk & Compliance
Stay in control of users and authorizations
Access control central to the entire system landscape with automatic logging
Always audit compliant through the right tool selection, implementation and management support
Fully automated and controlled use of high risk user IDs (Firefighting / Emergency Access)
Security Academy
1.Security Awareness
"The most expensive locks on the door prevent nothing when a window is open."
An important part of our holistic approach focuses on people. Security tools alone are not the solution for proper end to end security.  It is extremely important that your employees see security as a part of their work. With our custom security awareness training, everyone gets the right insight into the dangers surrounding their specific work.
2.Specialized security training
For many companies there is also a need to gain more insight into the updates within the Security portfolio. ATS Enterprise provides training courses in the following:
Security Awareness in Operations
Attackers insights to IT and OT
Secure system management
HR security
Advanced SAP Identity Management
ERP Cyber secure
Targeting the following groups:
Operation employees
Supervisors
IT employees
Key users, process owners
Project management and project members
Security staff