Liquit Workspace gives you maximum control and secure access to business applications including legacy and cloud. Liquit Workspace is a digital workplace solution that gives end-users, within a user-friendly environment, access to (business) applications everywhere and from every device and platform.
ATS Teconomy is a valued Liquit partner. Our highly skilled and experienced consultants are available to discuss the added value of the Liquit Workspace and services for your organization.
We have developed various modules to get acquainted with all the benefits and possibilities of Liquit in phases.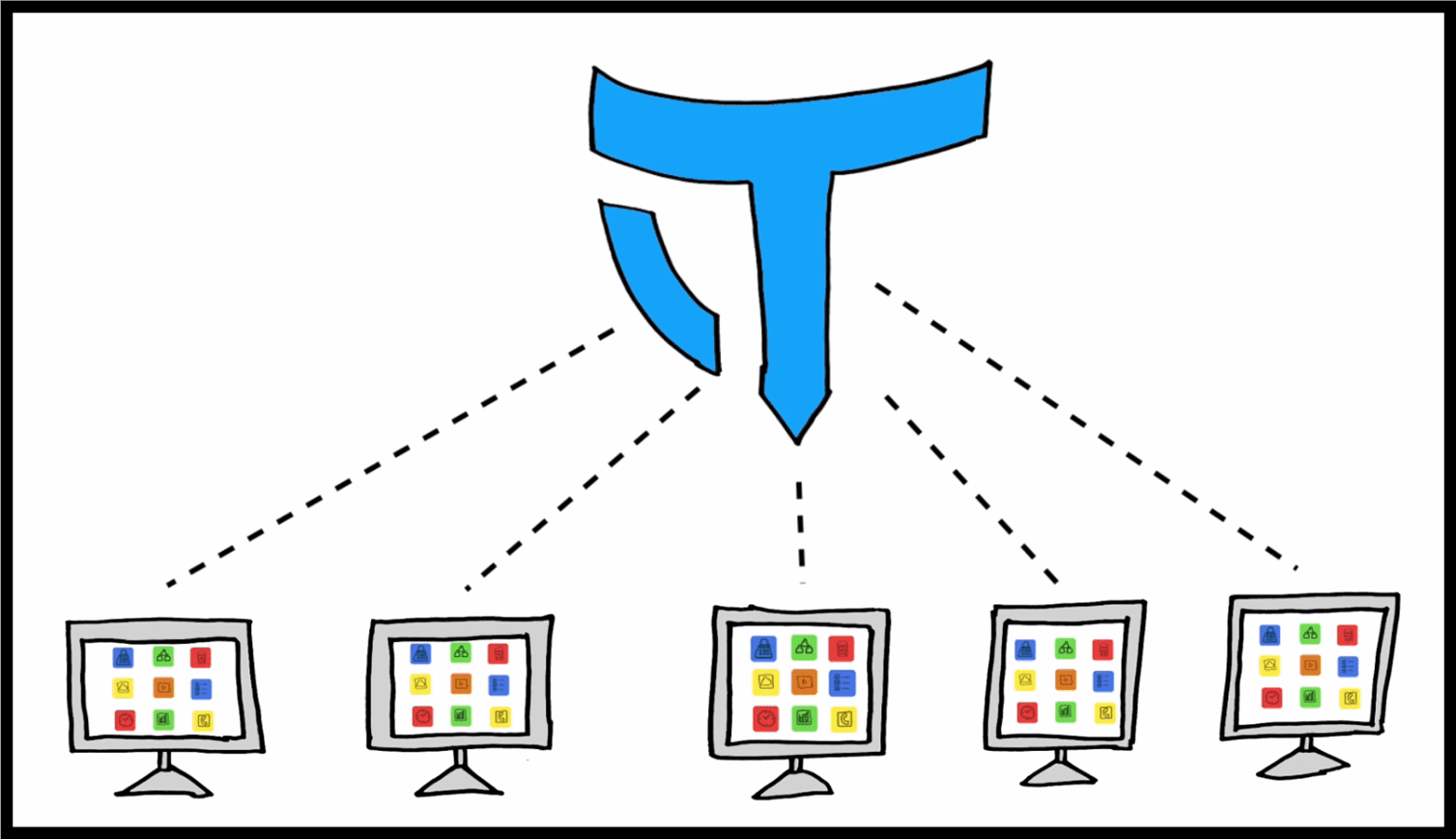 Start with a Proof of Concept to experience how different platforms can be brought together fast and easy. Or if you are already a Liquit user, get to know our professional applications packaging, virtualization and scripting services. The ATS Application store also offers ready-to-use applications for your branch. In addition, we can unburden your IT staff by taking over Liquit management tasks partially or completely, allowing you to keep focus on core business activities.
Why?
What?
How?

Module 4

Managed Services

Let people focus and concentrate on their core tasks
Latest application versions available through DTAP
Continuous monitoring and upgrades of your Liquit Workspace

Module 3

Packaging 

Fast and simple deployment of applications
Ready to use specific industry bundles, unlimited customer requests
ATS application store and highly experienced consultants

Module 2

Workspace PoC

Hands-on experience with a unified workspace

Includes package bundles

Basic PoC (10 apps)

Customer choice (5 apps)

Implement the Liquit Workspace for your end users

Module 1

Workspace Licensing

Workspace for every application, every platform, every user
Integration of public, private and personal clouds
Liquit as low-cost solution for every type of customer or industry
Liquit Workspace Licensing
Single point of access to all IT resources
Bridging the gap between legacy and cloud
Simplify lifecycle management to 3 simple clicks
One unified Workspace for end-users and admins
Unified experience for personal, private and public clouds
Simplicity, ease of deployment, lean and mean
Workspace Proof of Concept
We implement our standard ATS designed PoC
Dedicated highly trained consultants at your service(including training  your IT Staff on the Job)
Choose 10 applications from the ATS application store
Choose 5 of your core applications
We configure the environment for your specific needs
30 days support and use after implementation
Liquit Packaging
ATS Teconomy has more than 70 packaging consultants building Liquit packages
Our basic packaging bundle consists of 50 commonly used apps including updates
We have many branch specific bundles (20 apps) like Municipality, Hospital, Banking & Insurance, Energy, Education
We package and service all your other (legacy) applications
Liquit Managed Services
Let us manage and monitor your Liquit environment, we do your daily job
24/7 support in case of emergencies and act immediately
Roll-out of new Liquit versions and application updates in your environment (DTAP)
Collaboration between our Liquit consultants and your IT-Staff to give your users quick and high-level support
Monthly reporting and quarterly meetings